I wrote a script that takes as input the external IP you want to look up and returns the owner, VM's, NAT and VPN connections related to that IP you have specified.
To run it, download and copy the script to a machine with the VMM Console installed and right click and choose run with PowerShell. Then enter the Public IP address you want to look up:

A couple seconds later you should receive something in the following format: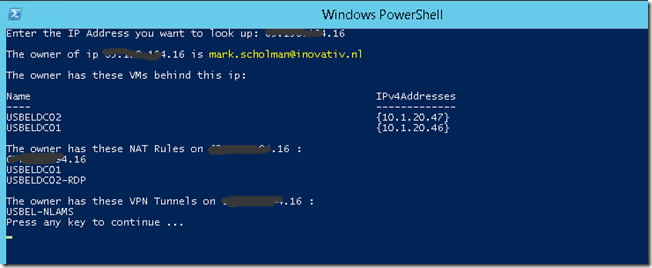 The output will tell you who is the owner of the IP attached to the VNET. It shows you the VMs on that network using that IP for outbound connectivity. You will see the NAT rules if any is specified and same for VPN Tunnels.
Hope it helps you when you need to map an IP to a customer!